Gourmet pleasures and activities
Barn is the pleasure of the table. Around large wooden tables or under the beautiful glass roof, it is the assurance of sharing the fresh products just brought in from the neighbouring vegetable garden. For the past few months, the first harvests have been bringing the plates served and the fruit and vegetables produced closer together. If they don't come from our vegetable garden, the produce comes from local producers.
Our Chef cooks in front of you in a spirit of conviviality and generosity. Throughout the year, we adapt our menu according to the products of the season (pink radish, asparagus, branch celery, broad beans, white onions, strawberries, cherries or rhubarb, etc).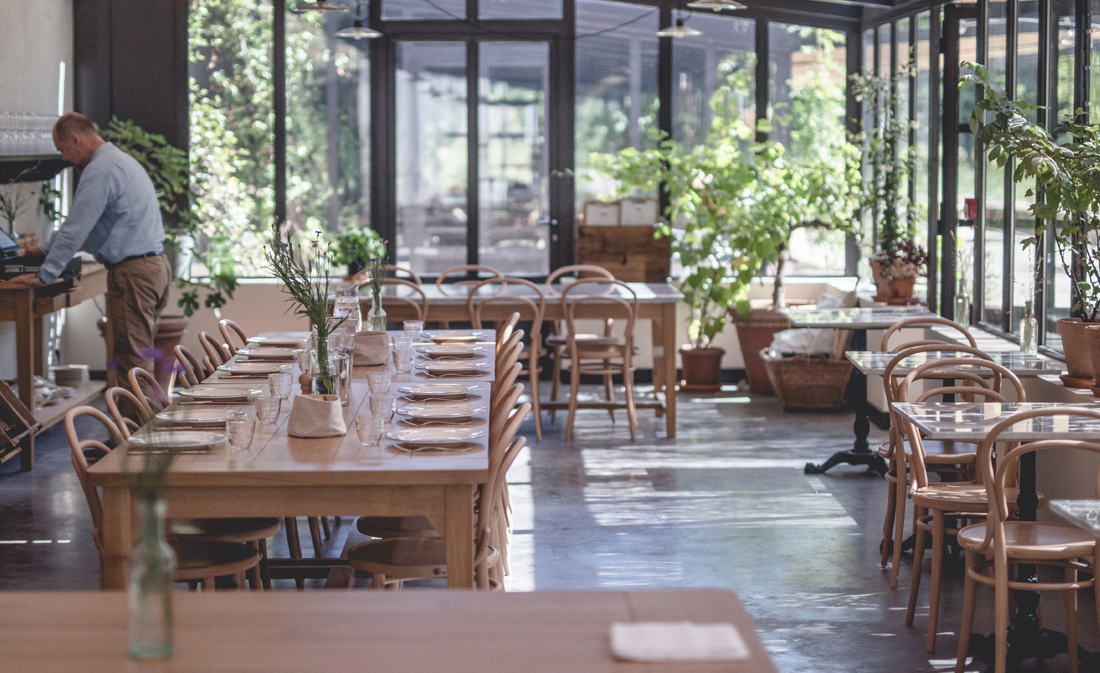 Restaurant La Serre
At La Serre, the chef elaborates recipes and traditional dishes made with local products, from the markets and producers in the surrounding area. Large seasonal salads, blanquette of veal, potted chicken, leg of lamb and also stuffed chicken in the rotisserie follow one another on a constantly renewed menu.
Book your table by phone, email or whatsapp.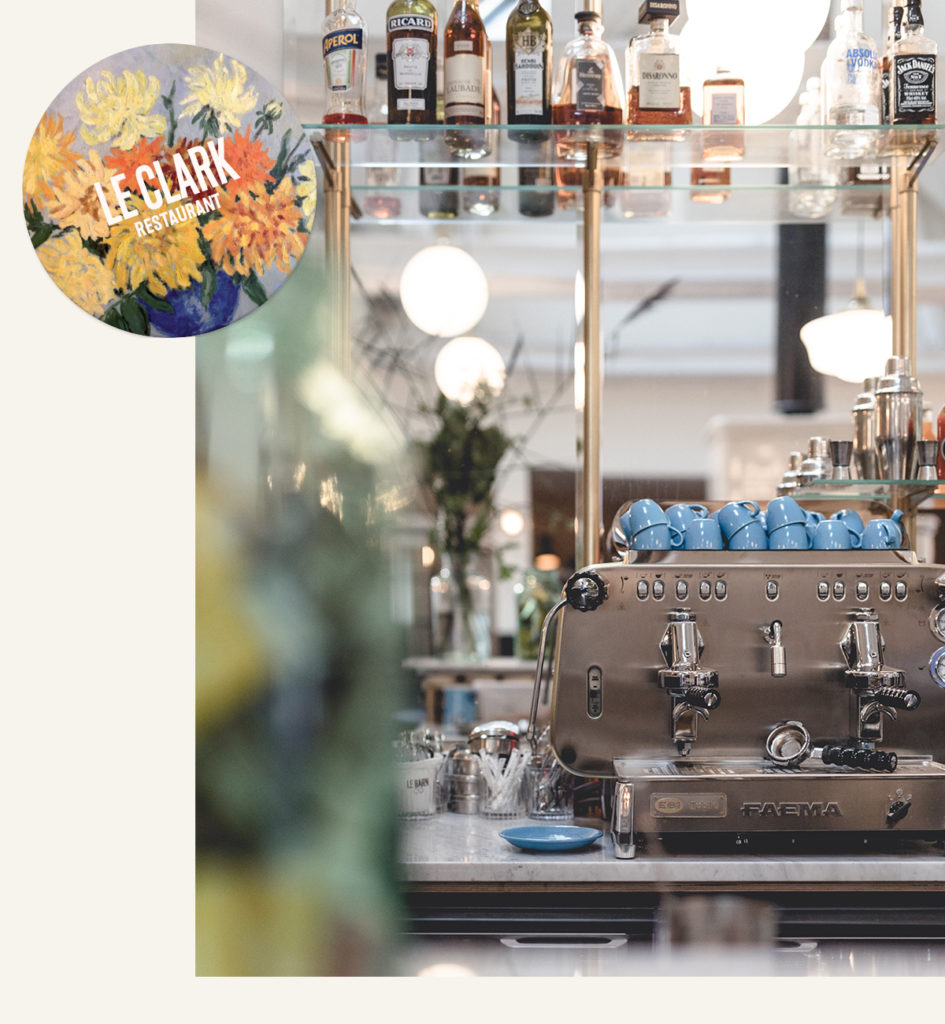 Our Bar
Large sofas and wide armchairs surround the impressive stove in the heart of the room. A meeting place, the bar is a central, nerve centre of the Barn.
Depending on the time of day, you can share a coffee, a glass of wine, a beer or a cocktail. In all seasons, the bar extends naturally towards the Atelier and the Winter Garden, or even on the large terrace where the echo of the forest echoes with the clink of the glasses…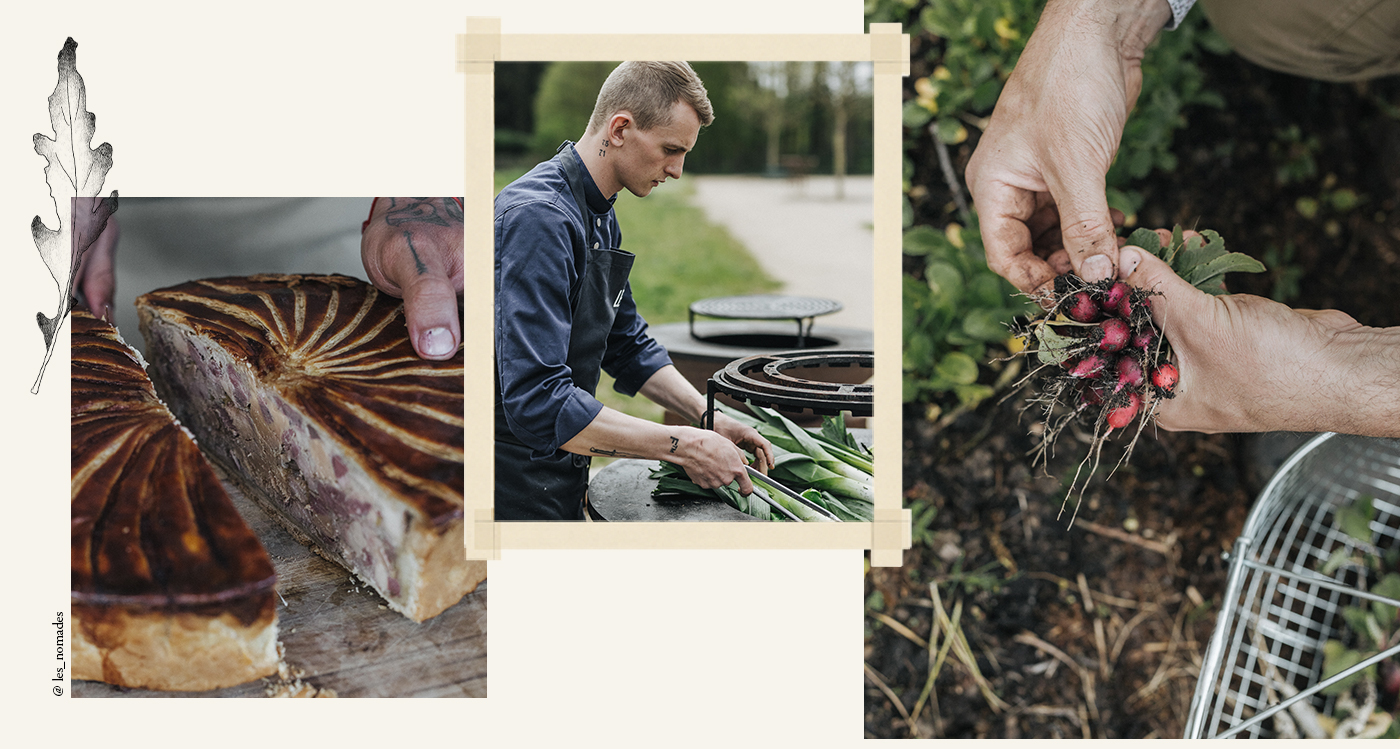 The vegetable garden
The crops in the Barn's vegetable garden are grown on living soil. We rely on biodiversity to create a balance between fauna and flora. With 2,500m², we produced 1.5 tons of fruit and vegetables this first year.
Throughout the year, workshops are offered with our market gardener to sow, plant & harvest our seasonal vegetables and fruit.