Wellness
Le Barn has its own Wellness centre set in a former mill.
An area dedicated to your well-being with a sauna, hammam and outdoor hot tubs with a view towards the woods and the horse paddocks. A masseur, offering treatments designed for pleasure as much as for therapy, are on hand to listen to your needs. A veritable Wellness centre in the heart of the forest, also open to non-residents. Open 7 days out of 7 from 9.00 a.m. to 8.00 p.m.
For hygiene and safety reasons, the wellness area is not accessible to anyone under 16 years old.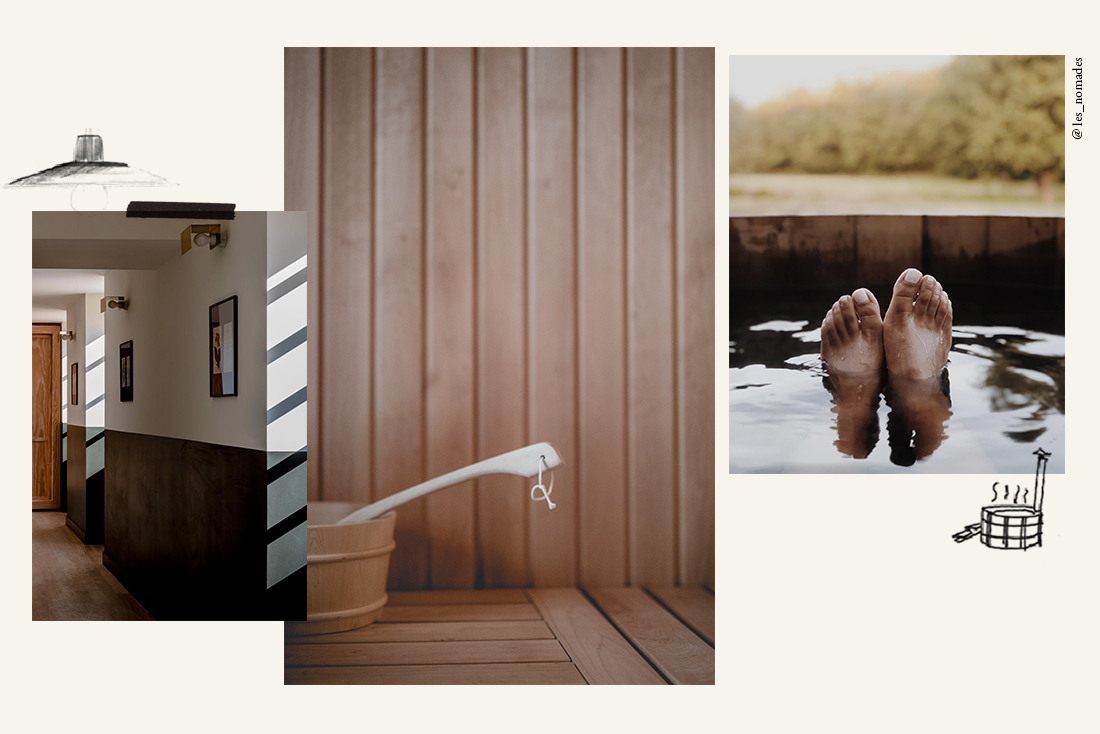 Take the time to listen
Far more than just a fitness centre or traditional spa the Wellness centre at Le Barn is intended for all those whose busy day-to-day lives never leave them that all essential me-time. Because it is so often difficult to make time to see an osteopath during the week, at Le Barn you can combine a relaxing weekend with outdoor activities, and allow our masseur to take care of you.
For hygiene and safety reasons, the wellness area is not accessible to anyone under 16 years old.
Availability
An ayurvedic masseur are available for our guests, within the establishment itself and seven days a week. Being present on-site means they can watch over your progress or even create a personalised programme over several sessions, each time you come to stay. Appointment recommended.
Spa Menu
Traditional Massager (from Tuesday to Thursday and Saturday to Sunday on booking in advance)
Massage n°1: 1h30 – 130 € or 1h00 – 100 €
Slow, enveloping and fluid movements, combined with deeper and sliding pressures, this massage provides a powerful sensation of physical and mental well-being.
Massage n°2: 1h30 – 130 € or 1h00 – 100 €
Relaxing, draining and strengthening, this massage combines relaxation and dynamism, a pleasure linking strength and softness.
Massage n°3: 1h – 100€ (not available on Thursday)
Traditional acupressure foot massage on the reflex zones associated with all parts of the body, organs, and glands. This revitalizing treatment stimulates your body and supports the processes of self-regulation and self-healing. Let yourself be surprised by this powerful and tonic massage.
Massage n°4 : 1h00 – 100 € (futures moms)
For future moms, to help you during the pregnancy. From the 4th month of pregnancy.
Gentle, progressive, and enveloping: a prenatal massage that relieves pain and tensions, eases heavy legs for a better sleep. Side laying massage made with a neutral essential oil, it relaxes the mother and the baby.
Ayurvedic Masseur (from Friday at midday until Thursday evening):
Massage n°5: 1h30 – 130 € or 1h00 – 100 €
This traditional Indian massage is an integral part of an ancestral medicinal practice. Composed of fluid movements, palpations and pressure, this treatment is recommended to reduce nervous tension and acquire a healthier, de-stressed and rested state of mind.
Massage n°6: 45 Minutes – 90 €
Massage concentrated on the back and shoulders. The muscles are worked long and deep to relieve the sensitive and tense areas of the body. An ideal treatment to eliminate tiredness.
For our staff security and your own safety please read and follow the below instructions:
The spa is located in the Moulin, the building on your right when you come out of the reception.
As you enter through the red door the waiting room is in the entry, near the mill.
Be on time for your session or 5mins early at the most and wear a mask.
Your practitioner will come to meet and guide you to the session room.
The spa changing rooms are for the Nordic bath users, you will change and wash your hands in the room before lying on the massage table.
The face area will not be touched, and your practitioner will wear a mask or a protective visor throughout the session.
You will be walked back to the exit door on the Nordic bath after your session.
After each session, the headrest protection is thrown out, the towels and sarong are changed, the headrest and table are disinfected as well as other surfaces, chair for the clothes, tap, door handles.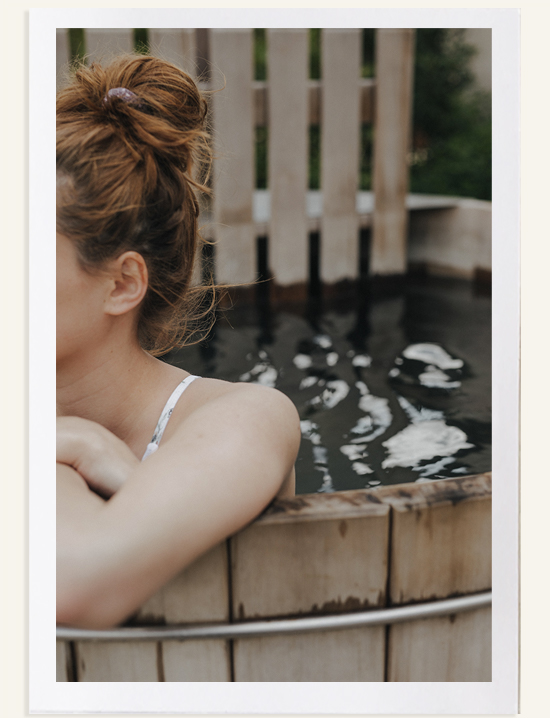 Take time for yourself
With its dedicated area, Le Barn offers an opportunity to combine the useful and the enjoyable. Far more than just a fitness centre or traditional spa, we have designed a veritable Wellness centre to solve (all) the body's little everyday problems. Our masseur is available whatever your need, from a slight ache to acute or chronic pain. With your treatment taking place within the establishment itself you can combine a relaxing weekend with care.
Gift vouchers
We will be sure to keep you informed of all our gift vouchers as soon as possible.