Dining
The pleasures of the table
Le Barn goes beyond the sheer enjoyment of eating well. Around the large wooden tables, or under the superb glass roof, nothing but fresh products, just-picked from the vegetable garden, to be harvested for the first time in spring 2019. When the products do not come from the garden, they are from local suppliers.
Our Chef prepares each dish in front of you, a cuisine rich in conviviality and generosity. The recipes of the day are planned and created according to the season, harvest and inspiration of the moment. But always with produce of the very highest quality and a desire to surprise…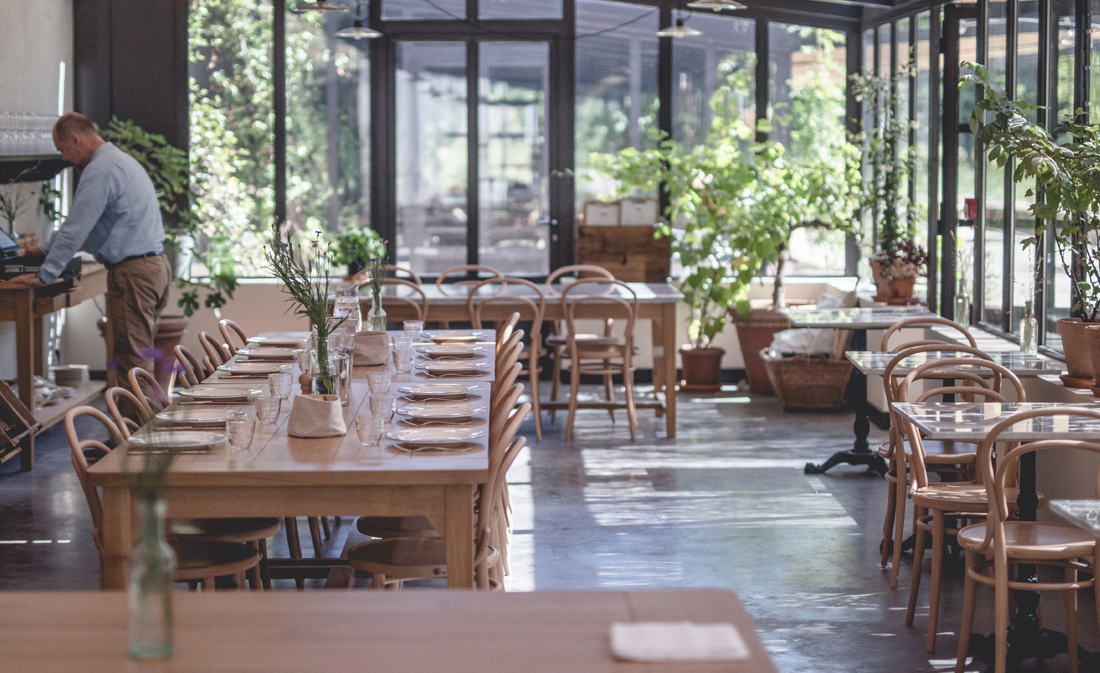 Restaurant La Serre
At La Serre, the Chef preparing his recipes and traditional dishes in front of you, using local produce from the vegetable garden, nearby markets and producers. Large seasonal salads, blanquette of veal, traditional chicken casserole and leg of lamb. Each succeeding the other on a constantly renewed menu.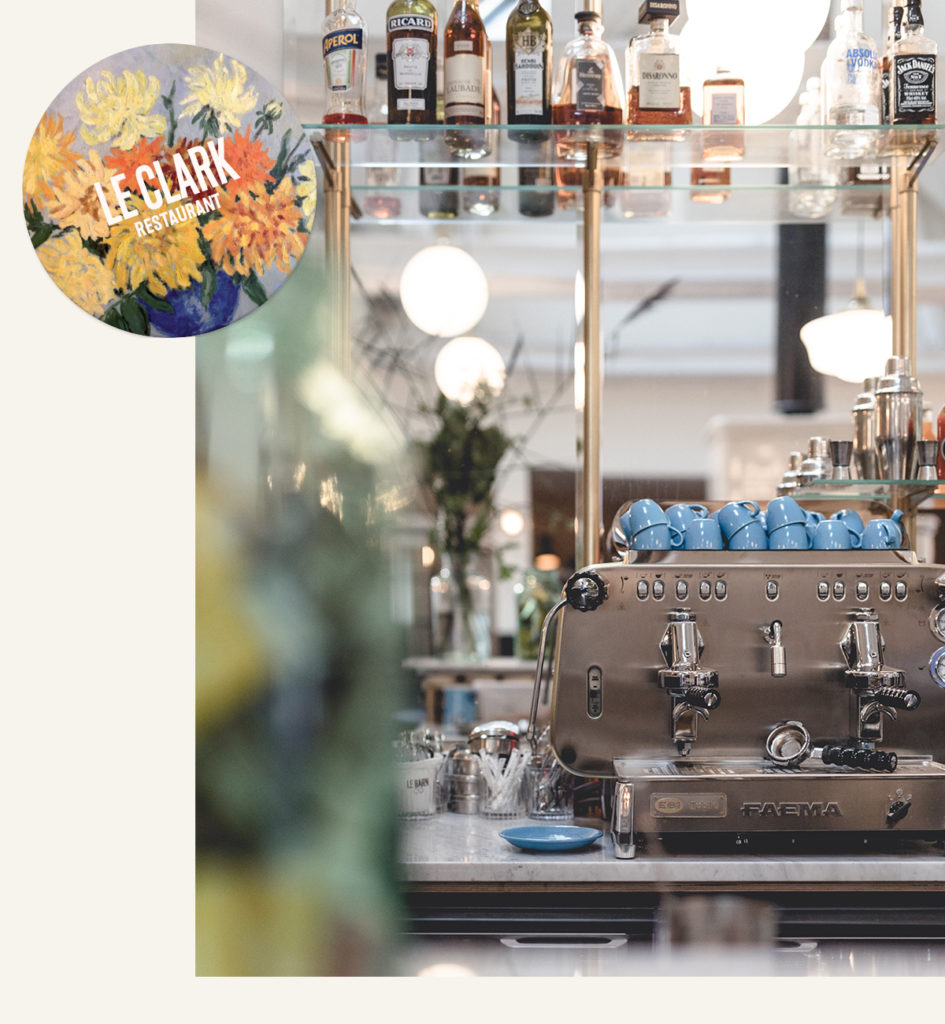 Our Bar
Large sofas and comfortable armchairs surround the impressive wood-burner in the centre of the room. A focal point, a place to meet and get-together, the bar is the heart of Le Barn. According to the time of day, come and share a coffee, a glass of wine, a beer or a cocktail. Whatever the season, the bar extends naturally towards the Atelier (Workshop) and into the Jardin d'Hiver (Conservatory), to the spacious terrace where the sounds from the forest echo the clink of the glasses…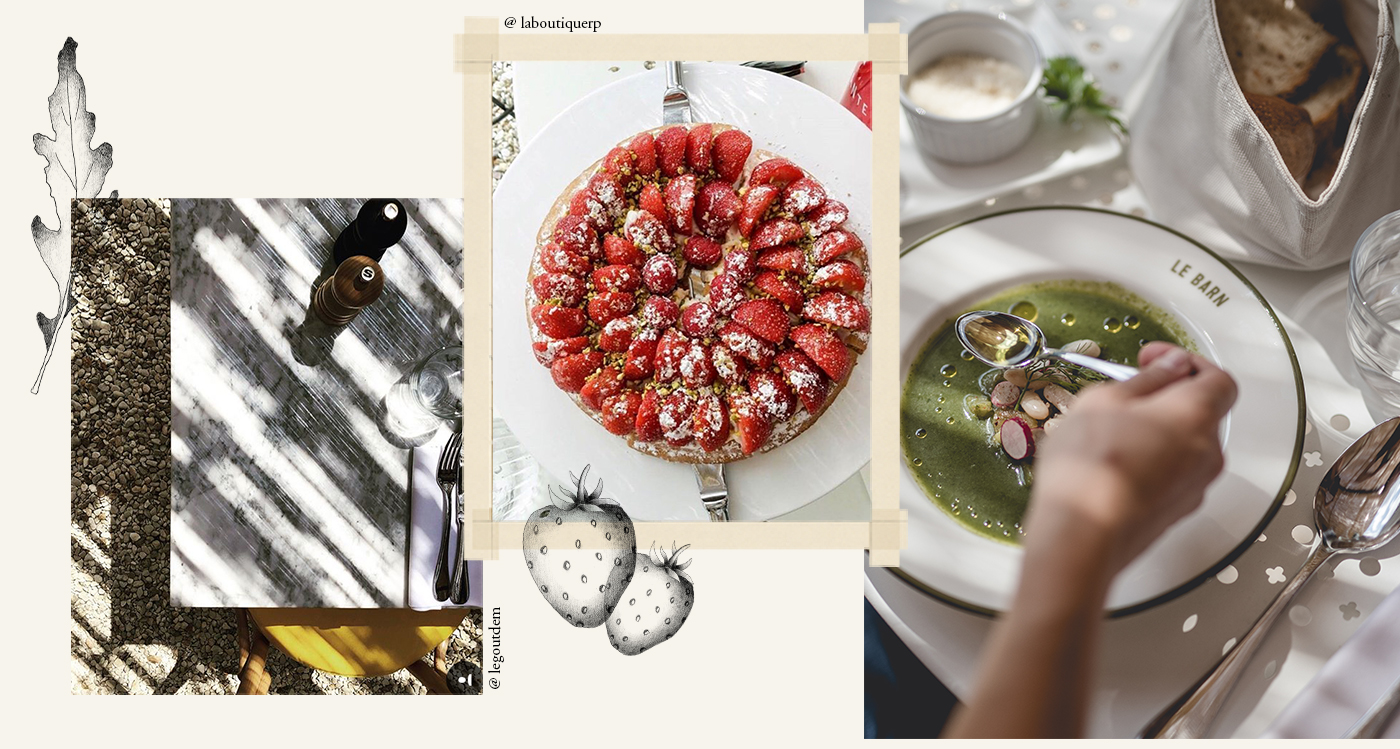 The vegetable garden
The vegetable garden of Le Barn has been created on a very fertile soil. We are working on biodiversity to create a balance between fauna and flora.
With 2 500sqm, we produced 1,5 tons of fruits and vegetables during this first year. 
During the year, workhops are organized by our gardener, to sow, plant and harvest our vegetables and seasonal fruits.